As we stated in our The Purge review, the Ethan Hawke-starring film had the most original of premises. Given how the film ended, we're not quite sure how it continues, but it will continue. Universal Pictures has announced plans for The Purge sequel to arrive on screens on June 20, 2014.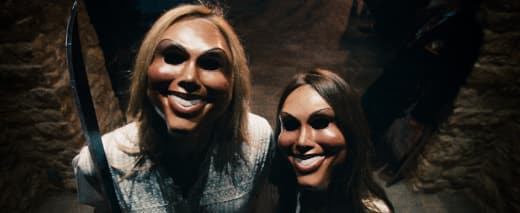 Writer-director James DeMonaco is set to create the next chapter in the series that presents a world where all sorts of crime is allowed for one night a year, as shown in The Purge trailer. It is called the Purge and because of it, supporters say, the crime rate is at an all-time low.
It looks like we better button down the house again, as all hell is about to break loose once again in the summer of 2014. Surprised there's a The Purge 2? You shouldn't be, the first film was made for approximately $3 million, and by the time it was done in theaters, had banked over $89 million!