The Stand: Scott Cooper Updates on Making of Stephen King Classic
by Joel D Amos at . Updated at . Comments
One of the Stephen King books that everyone seems to want brought to the big screen, that still hasn't, is gaining momentum. The Stand producers hired director Scott Cooper (Crazy Heart) to write and helm the classic book and while talking about his latest film, the gritty Out of the Furnace, Cooper gave an update on the process and clearly he understands why this is a film decades in the making.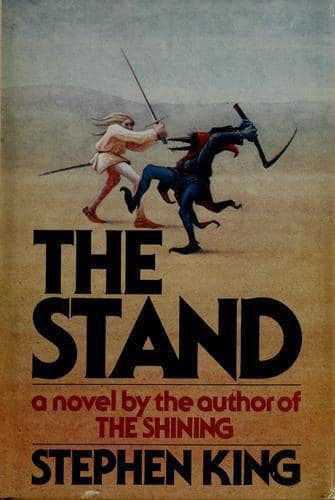 "There's a reason that film hasn't been made, because it's the themes and the scope and the size, and of course my approach -- much like with Out of the Furnace -- is searingly realistic, and that can be a very expensive endeavor but one that perhaps maybe doesn't marry with how a movie like that should be shot, just because of the sheer expense," Cooper told MTV.
Cooper also understands the fan base that has made it clear that while Stephen King movies are being remade (Carrie, Pet Sematary), legions are still clamoring for a film version of The Stand.
"It's a daunting challenge to take a very long and beloved novel and try to condense that to one standalone film," Cooper said. "Some of the stuff I've written is harrowing and searingly realistic and very grounded. Mr. King has been very gracious, is a fan of Crazy Heart and was very happy that I am adapting it, and it's a process."
Our Out of the Furnace review is coming closer to the film's December 6 release date, but we can tell you that the best thing the movie has going is the burning performance of star Christian Bale. Perhaps Cooper would consider him for the lead in The Stand?
"Well, Christian's a part of everything that I'm writing, and I tend to share things with Christian in the infancy stage that I don't share with other people," Cooper said. "He's become not only one of my closest friends but a great collaborator and I wouldn't be surprised to see Christian and me teaming up on many things."