Thor The Dark World Repeats On Top: Weekend Box Office Report
by Joel D Amos at . Updated at . Comments
Thor: The Dark World won its second week in a row at the box office, adding $38.5 million to bring its total (so far!) domestically to $147 million in two full weeks. The Best Man Holiday, the sequel to 1999's The Best Man, started seriously strong in its first weekend of release. The first true holiday movie took second place, bringing in $30.6 million.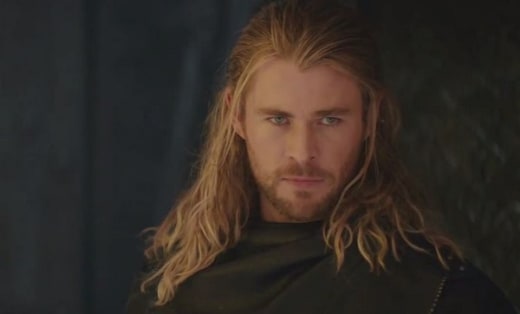 That's some fantastic counter programming by Universal. It is an impressive feat that its sequel to a fourteen-year-old movie only lost out to the Thor sequel by just under $8 million.
Last Vegas has been slowly banking in its dough in its third week. It finished in third with $8.9 million, bringing its total to $47 million. Fourth place belonged to Free Birds with $8.3 million as the animated Thanksgiving-themed family film continues to chug along nicely.
And Bad Grandpa continues to rake in the bucks, closing out the top five with its $7.7 million haul. In a month of release, Johnny Knoxville's bad-behaving senior citizen alter ego has amassed $90.2 million.
Box office top 10:
1. Thor The Dark World, $38.5 million
2. The Best Man Holiday, $30.6 million
3. Last Vegas, $8.9 million
4. Free Birds, $8.3 million
5. Bad Grandpa, $7.7 million
6. Gravity, $6.3 million
7. Ender's Game, $6.2 million
8. 12 Years a Slave, $4.7 million
9. Captain Phillips, $4.5 million
10. About Time, $3.5 million