Transformers Age of Extinction: First Look at Optimus Prime!
by Joel D Amos at . Updated at . Comments
We've already seen Mark Wahlberg in Transformers: Age of Extinction and even the latest version of Bumblebee. But today we get our first true look at Optimus Prime, thanks to a cover story in UK's Empire Magazine.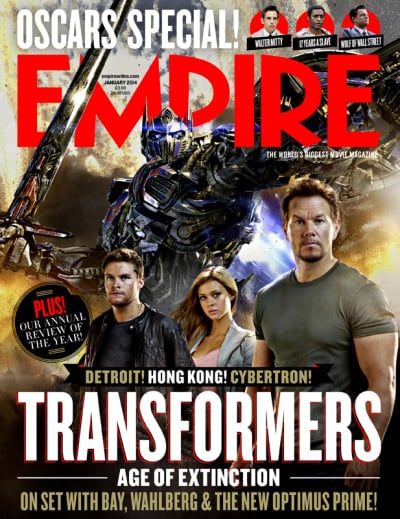 With his sword wielded, Optimus looks read for battle. And given that we know that Dinobots will be in the fourth movie in the Michael Bay series, he better be set to fight.
From the outside, it appears as if the creative team behind Transformers: Age of Extinction is re-charged with its new cast and fresh start at what could perhaps be a new trilogy. Heck, just look at the joy on the look of the face of the film's director in this Michael Bay Transformers: Age of Extinction set photo!
Wahlberg is joined by Stanley Tucci (Catching Fire), Kelsey Grammer, Nicola Peltz and Jack Reynor when Transformers: Age of Extinction hits theaters June 27, 2014.