With each successive tease from Vampire Academy, we (and audiences!) seem to get more and more intrigued about this film adaptation of the book series by Richelle Mead.
That first Vampire Academy trailer introduced the ladies of the titular school who clearly have some special gifts. Then, the full Vampire Academy movie trailer had us pulling out our metaphorical fangs ready to bite into the film series that begins its run February 14, 2014.
Now that the theatrical Vampire Academy teaser has landed… look out, world!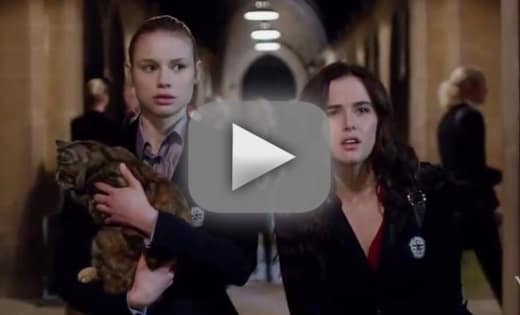 Vampire Academy stars Zoey Deutch, Lucy Fry, Gabriel Byrne, Sarah Hyland (Modern Family), Joely Richardson and Cameron Monaghan.