Fans have adored The Best Man since 1999, and the highlight of our Weekend Movie Preview this time out has to focus on its long-awaited sequel, The Best Man Holiday. Although Thor: The Dark World should still dominate the box office, look for The Best Man Holiday to score some huge bucks.
Also arriving is the sure-fire Oscar contender and the latest from Academy Award-nominated director Alexander Payne, Nebraska.
The Best Man Holiday: The gang's back together and writer-director Malcolm D. Lee has used the passage of 14 years to show how life affects us all. Some triumphs, some tragedies, but through it all... friends and loved ones remain. As we stated in our The Best Man Holiday review, the cast shines and shows their immense growth of talent over the years. Stand-outs include Morris Chestnut and Taye Diggs, whose friendship is tested once again, but in ways one would never expect. 
Nebraska: The Descendants director Alexander Payne is once again looking at the family dynamic. In Nebraska, the color may be black and white, but this film is anything but. Bruce Dern and Will Forte shine as a father and son tandem who hit the road when the elder man believes he has won a million dollars from an office in the titular state. Of course Forte's character knows it's a sham, but what better way to bond with a father you hardly know than with a road trip? As we reported in our Nebraska review, look for this film to be a lock come Oscar time.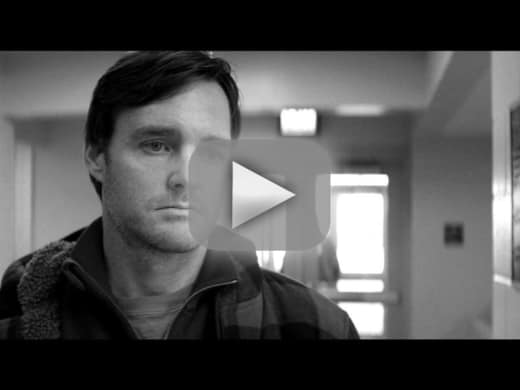 Also in theaters: 
Thor The Dark World: Last week's box office champ should repeat, and why not! Our Thor: The Dark World review found the follow-up to Thor good fun, and once again, Loki (Tom Hiddleston) steals the show. There is just something about Hiddleston as that character that we could watch him for hours. The Avengers factors into the story, as it did with Iron Man 3, further proving the gold standard that is being achieved over there at Marvel Studios. 
About Time: Richard Curtis is back making the magic that audiences have fallen in love with with his Love Actually. The story of a father (Bill NIghy) and son (Domhnall Gleeson) who share the power of time travel and how the latter uses it to fall in love with Rachel McAdams, is utterly charming. For more, check out our About Time review.
Ender's Game: Harison Ford returns to space for the first time since Star Wars, and the result is a pretty solid effort. Fans of the YA book will find the adaptation delightful, so we say in our Ender's Game review. But, others might find the entire experience a little heavy.