With The Amazing Spider-Man 2 landing in theaters May 2, 2014, The Amazing Spider-Man 3 hitting screens on June 10, 2016 and a planed fourth edition swooping into theaters May 4, 2018, Sony Pictures has a lot of the webbed wonder coming at audiences. But, as other studios are expanding their superhero base, it appears so too is Sony Pictures. Their only superhero property at the moment is Spider-Man, but there is a rich world within his universe.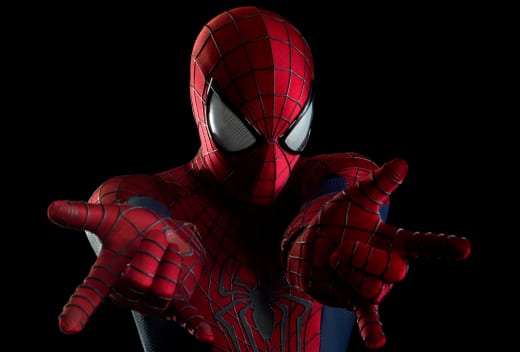 Sony Pictures Entertainment Co-Chairman Amy Pascal was addressing investors today when she said these worlds that should ricochet through the minds of Spider-Man fanboys well into the holidays! "We are going to access Marvel's full world of Spider-Man characters, so be on the lookout for new heroes and villains," she said.
In a word… wow!
Marvel Studios has been releasing two superhero movies a year, with 2013 finding us enjoying Iron Man 3 and Thor: The Dark World. As we all know, Warner Bros. will be bringing a Man of Steel sequel that will include Batman and if you believe the rumors, at least the addition of Wonder Woman. And each will have successive spin-offs in the near future.
The move by Sony to expand on the rich history of Spider-Man "heroes and villains," as Pascal said… is a wise one. From Sinister Six, to Venom to even perhaps Black Cat (who is rumored to be in The Amazing Spider-Man 2), there is much to choose from. And that is just scratching the surface.
Stay tuned!