22 Jump Street: Synopsis Reveals Jenko & Schmidt Rift?
by Joel D Amos at . Updated at . Comments
22 Jump Street is currently filming and Sony Pictures has released the film's official synopsis for the first time. In it, it appears that heading to college is not all keg stands and bonding for our heroes Schmidt (Jonah Hill) and Jenko (Channing Tatum).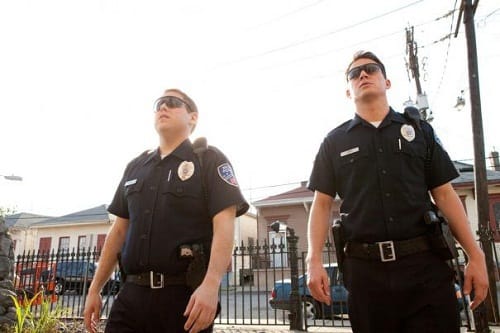 When 21 Jump Street came out, fans of the original TV series were a little surprised that a film based on the beloved Johnny Depp-starring show would even be made. When the film arrived and was terrific (check out our 21 Jump Street review) and a huge hit, nobody was surprised that we got a sequel. Without further ado… here's what it's all about.
22 Jump Street official synopsis:
After making their way through high school (twice), big changes are in store for officers Schmidt (Jonah Hill) and Jenko (Channing Tatum) when they go deep undercover at a local college.
But when Jenko meets a kindred spirit on the football team, and Schmidt infiltrates the bohemian art major scene, they begin to question their partnership. Now they don't have to just crack the case - they have to figure out if they can have a mature relationship.
If these two overgrown adolescents can grow from freshmen into real men, college might be the best thing that ever happened to them.
Look for 22 Jump Street June 14, 2014.