300 Rise of an Empire Jack O'Connell Poster: War Is in My Blood
by Joel D Amos at . Updated at . Comments
Hot on the heels of yesterday's 300: Rise of an Empire Lena Headey poster, Warner Bros. has released the Jack O'Connell character poster. Is it us, or does he look just nasty?! His poster's headline says it all, "War is in my blood!" You think this one is haunting, check out the 300: Rise of an Empire Jack O'Connell Comic-Con poster!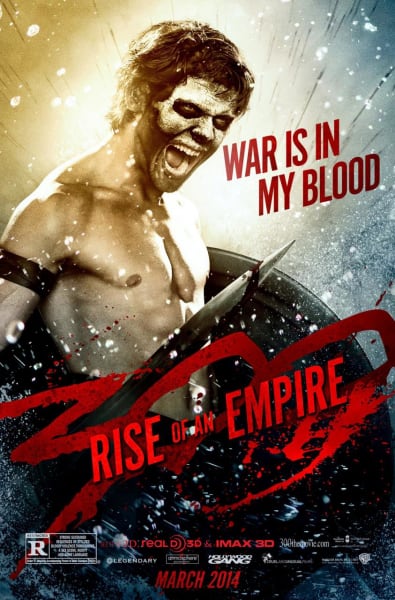 Judging by that 300: Rise of an Empire trailer, director Noam Murro has clearly kept the same visual style as the director of 300, Zack Snyder (who's busy making Batman vs. Superman). The film is based on the Frank Miller graphic novel Xerxes and takes the action to the sea for some of the most expansive battle scenes ever filmed on water!
300: Rise of an Empire lands in theaters March 7, 2014.