The third 300: Rise of an Empire character poster has arrived and it's time for Eva Green to get the spotlight. Green's feelings on going to war are let known in the poster, and it says it all: "If death comes I'm ready."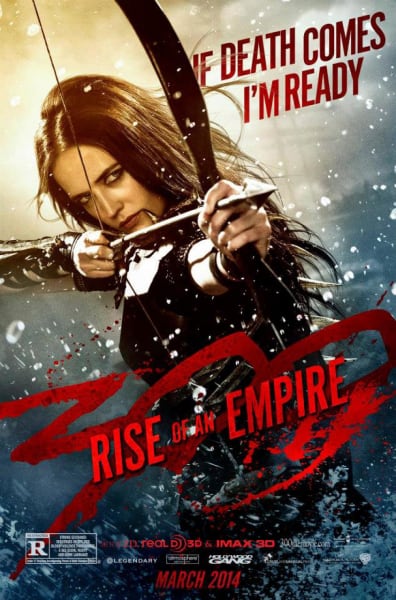 Green's bow-pulled, ready-to-shoot-an-arrow poster comes hot on the heels of this week's Lena Headey poster and Jack O'Connell poster.
Check out the 300: Rise of an Empire trailer for more on the sequel to 300, which lands in theaters in 3D, 2D and IMAX March 7, 2014.