300 Rise of an Empire Rodrigo Santoro Poster: Athens Will Burn!
by Joel D Amos at . Updated at . Comments
Fresh off the release of the Lena Headey 300: Rise of an Empire poster and the Eva Green character poster, today we've got the most crazy looking character poster yet to arrive: Rodrigo Santoro's Xerxes, who is returning as the character from the original 300.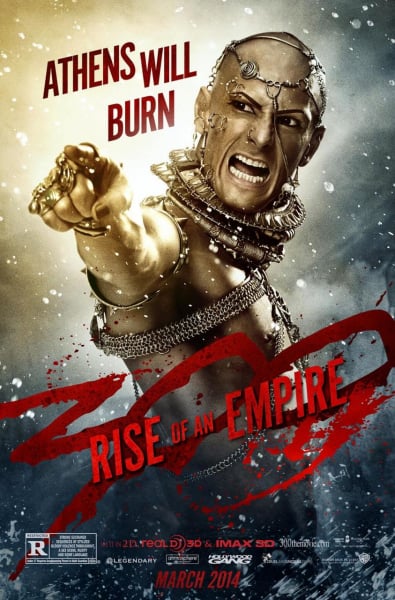 Xerxes is the leader of the Persian forces and the mortal-turned-god lives to ruin his enemies' day. And by the looks of that 300: Rise of an Empire trailer, he's doing a pretty good job of it.
Noam Murro steps into the director's chair for Zack Snyder (who was busy with Man of Steel), and from the looks of things so far, 300: Rise of an Empire still has that trademark visual flair that made audiences fall in love with the original.