The American Film Institute (AFI) has announced its top 10 movies of the year that was 2013. Our Movie Fanatic list will debut soon, but until then, check out the ten films that AFI has deemed the best of the year (in alphabetical order).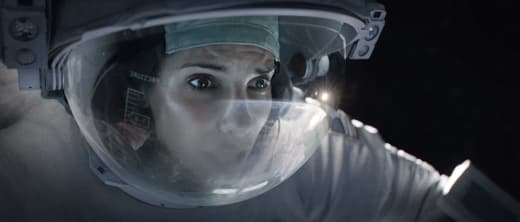 AFI Movies of the Year:
12 Years a Slave
American Hustle
Captain Phillips
Fruitvale Station
Gravity
Her
Inside Llewyn Davis
Nebraska
Saving Mr. Banks
The Wolf of Wall Street
We think that 12 Years a Slave is your current front runner for Best Picture, with Gravity, Her and The Wolf of Wall Street close behind in the Oscar race.
Her took the National Board of Review honors while American Hustle captured the New York Critics' hearts. The award season has officially begun, even though many of the films are yet to appear in theaters.
Her, The Wolf of Wall Street, Saving Mr. Banks and American Hustle will still have to be viewed by audiences, and chances are all this top 10 list attention will do nothing but help these films at the box office.
"[The] AFI Awards is a moment for the most accomplished storytellers of 2013 to pause and be appreciated -- not as competitors, but as a community," Bob Gazzale, the AFI's president and CEO, said in a statement. "Acknowledging their collective contributions to America's rich cultural legacy is both AFI's national mandate -- and honor."