Ant-Man: Simon Pegg Explains Why He is All Wrong for Part
by Joel D Amos at . Updated at . Comments
When we saw that Simon Pegg Ant-Man photo that the actor posted on his social media pages, the world went gaga over the idea of Pegg reuniting with his Blood and Ice Cream trilogy director Edgar Wright in the film version of Ant-Man.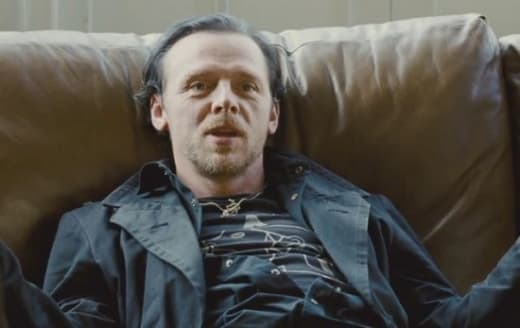 Many who adore the Ant-Man character, on the other hand, were baffled at the idea of the UK actor tackling the superhero role in the film that is due in 2015. Turns out, Pegg was having a laugh, and in his opinion, casting him in Ant-Man would be wrong on so many levels.
"If I was Edgar, I wouldn't cast me in Ant-Man, because I think he obviously has to spread his wings as a director and be seen not to just come with me as a package," Pegg told SFX Magazine.
"We need to do things separately so we don't ultimately get seen as coming as a double act. You know, Ant-Man would be enormous fun to be in, but I think Ant-Man himself has to be a lot younger than me for a start. And there probably isn't a part for me. If Edgar asked me, I'd think about it. But as his friend and his lawyer, I would advise strongly against asking me."
So, who should play Ant-Man?