We've heard Ben Affleck talk expectations of playing Batman in Zack Snyder's Batman vs. Superman. We even gave you five reasons why Affleck as Batman will work. Now, Superman himself, Henry Cavill, has chimed in on the casting of the Oscar winner as the Dark Knight.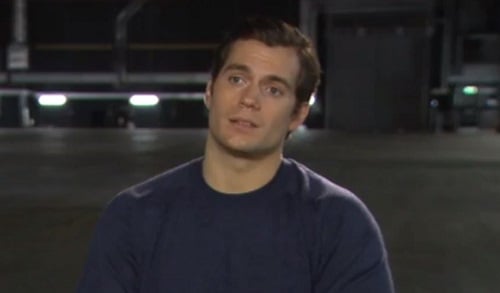 Cavill stressed that as an award-winning director, there is something extra special that Affleck will bring to the role. "I'm sure he'll be fantastic, above all else, and as a filmmaker he's got his own style, you know, he's not copying anyone else," Cavill said to Total Film.
The man who made his Superman debut in Man of Steel then went on to say that Affleck's own career impeccably leads him to the ebbs and flows of Bruce Wayne's own fictional life and should add power to the performance from Affleck.
"He's also sort of been tenacious in his career. He's had ups followed by downs and now he's very up again and I think that requires and shows a very special strength of character, and it's something I enjoy working with because jobs like this require a strength of character. They require a dedication to the work and a belief in oneself and Ben has that, clearly."
Snyder's Batman vs. Superman lands in theaters July 17, 2015 and will start shooting at the beginning of 2014.