Captain America The Winter Soldier Photos: Check Out The Falcon!
by Joel D Amos at . Updated at . Comments
2014 is shaping up to be the year of Captain America. Hot off the release yesterday of those new Captain America: The Winter Soldier photos, Marvel has released a fresh set of photos featuring our first look at Captain America (Chris Evans) and Black Widow (Scarlett Johansson) together since they clicked in The Avengers. According to Johansson, the two heroes have a flirtation in the sequel to Captain America: The First Avenger.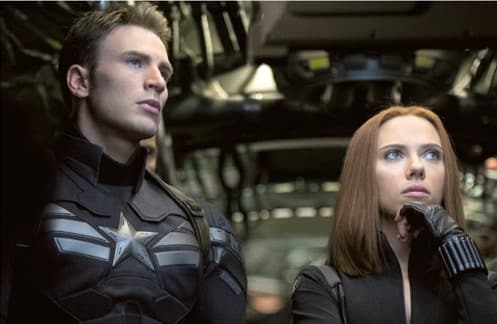 We've also got our first look at Robert Redford and Chris Evans. Having an actor of Redford's pedigree in a Marvel movie speaks volumes as to how far the superhero movie has come in the last several decades. Marvel also has released our first look at Anthony Mackie and his cinematic alter ego the Falcon.
And finally, what series of Captain America photos would be complete without Evans striking a heroic pose!
Check out the Captain America: The Winter Soldier trailer for more and get psyched that the calendar will read 2014 tomorrow, with the Cap sequel landing April 4!