Catching Fire & Frozen Set Thanksgiving Records: Weekend Box Office Report
by Joel D Amos at . Updated at . Comments
Catching Fire continued its record-breaking run and finished first at the weekend box office. Meanwhile, Frozen did itself good and set its own record, even with finishing second. The latest Disney gem scored the honor of having the highest earning Thanksgiving opening ever.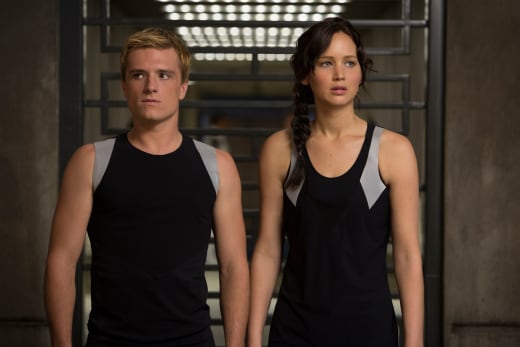 Catching Fire took in $110.1 million, bringing its two-week total to an astonishing $296.5 million and setting the record Thanksgiving box office result. Any movie worth its salt would be thrilled by coming in second, as Frozen did, with its stunning $93 million, which bested the previous Thanksgiving record set by Toy Story 3.
Guess Disney knows the turkey day formula of success as they hold nine of the ten spots on that holiday's box office top 10. So there you have it. Catching Fire set the record for a Thanksgiving weekend movie release and Frozen set the record for a Thanksgiving debut. 
Thor: The Dark World continued its hammering run, adding another $15.5 million to bring its total to $186.7 million. Fourth place belonged to The Best Man Holiday and its $11.1 million. One can see why a The Best Man Holiday sequel has been asked for by its studio, given that the film has made $63.4 million thus far.
Closing out the top five was the latest from Jason Statham as his Homefront banked $9.8 million.
Interesting to note is the arrival of The Book Thief at number seven and Philomena at number nine. Both have huge critical response and are making their top 10 box office debuts.
Box office top 10:
1. Catching Fire, $110.1 million
2. Frozen, $93 million
3. Thor: The Dark World, $15.5 million
4. The Best Man Holiday, $11.1 million
5. Homefront, $9.8 million
6. Delivery Man, $9.7 million
7. The Book Thief, $6.4 million
8. Black Nativity, $5 million
9. Philomena, $4.7 million
10. Last Vegas, $3.8 million