In many ways, December has become an entire summer movie season in one 31-day span. Hollywood has sought to capitalize on the country's desire to get out of the cold and perhaps get a reality break from all that holiday shopping, and as such, has given the masses a plethora of choices when it comes to cinematic entertainment.
Just this month we have the highly anticipated sequel to Anchorman, which as we can see from the Anchorman 2 trailer has the news team heading to New York to work at a 24-hour cable news channel.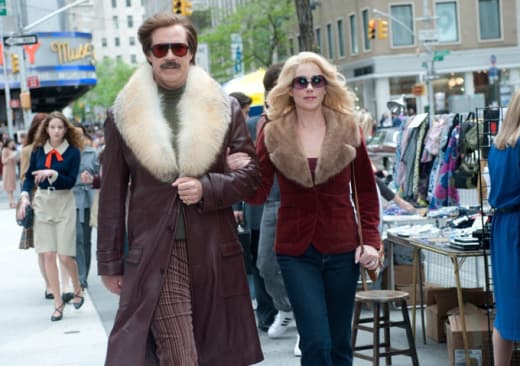 There is also the second chapter in Peter Jackson's The Hobbit Trilogy, with the dwarves, Bilbo and Gandalf back in The Hobbit: The Desolation of Smaug. Madea does Christmas, the final film of Paul Walker arrives in Hours, the Coen brothers return with Inside Llewyn Davis and David O. Russell follows up his Oscar-winning Silver Linings Playbook with the all-star American Hustle.
Then there's Tom Hanks as Walt Disney in Saving Mr. Banks, that brings the making of Mary Poppins to life. Keanu Reeves returns to martial arts in 47 Ronin, Ben Stiller directs and stars in The Secret Life of Walter Mitty, Leonardo DiCaprio and Martin Scorsese hook up for a fifth time in The Wolf of Wall Street and Sylvester Stallone and Robert De Niro battle it out in Grudge Match.
So tell us, of all these blockbuster choices…
Which December movie are you most excited to see?