Divergent: Release Dates Set for Insurgent & Allegiant
by Joel D Amos at . Updated at . Comments
Divergent, based on the book series by Veronica Roth, is hitting theaters March 21, 2014. And judging by that killer Divergent trailer, fans should be thrilled with the film that stars Shailene Woodley and Theo James. Summit Entertainment has announced the release dates for the two subsequent films, Insurgent and Allegiant.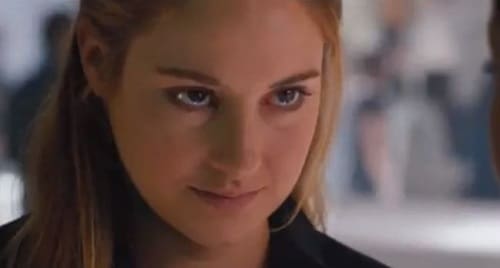 The studio must have great faith in the prospects for Divergent, as another YA book series that was turned into a movie series was not so sure. Beautiful Creatures landed to mixed reviews and mixed audience response. It took some time, but the Beautiful Creatures sequel was eventually green lit.
Summit isn't waiting for that March 2014 release date for Divergent. They've set the release date for Insurgent for March 20, 2015 and Allegiant on March 18, 2016.
What do you think? Will Divergent have The Hunger Games type of success?