Joseph Gordon Levitt has charmed us as an actor, and now with the arrival of Don Jon, he has shown his impeccable skills as a filmmaker. Besides playing the title character, Levitt made his screenwriting and directorial debut with Don Jon, and the results are glorious. The film is out now on DVD and Blu-Ray, and the bonus features take you inside the genius that is a talent who appears to just be getting going.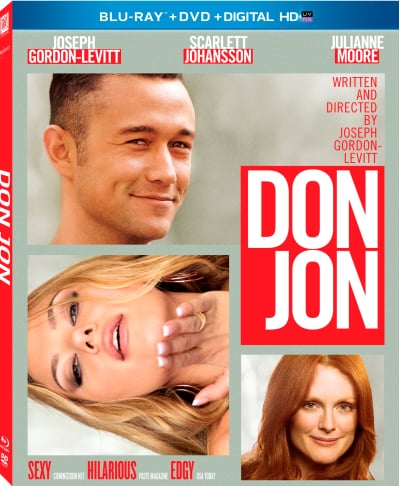 As teased in the Don Jon trailer, Levitt is Jon Martello, who is so good at picking up women at will that his friends have given him the nickname of the title. But, when he meets Scarlett Johansson's Barbara, everything changes. He delves into a serious relationship for the first time in his life. But, there's one problem. He's addicted to internet porn, and when it rears its ugly head, it threatens the relationship that he knows he treasures.
In our theatrical Don Jon review, Movie Fanatic reported that Levitt has done a masterful job at crafting a story where the lead character might not be the most loveable, yet we pull for him in the truest of ways. His Don Jon is pure New Jersey in the most stereotypical and classic sense of it and Johansson is pretty awesome as well as a Jersey girl who isn't as perfect as Don Jon believes she is either.
The film is told in ways that everything is not black and white and works on so many levels. Given that this is truly Levitt's baby, the bonus features are squarely focused on him and his creative process and are a priceless view into his imaginative mind.
Sometimes a "making-of" featurette feels tired, as if the participants are going through the motions while they would rather be in their trailers. Not so with the Making of Don Jon. Levitt and Johansson, as well as co-star Julianne Moore, talk intuitively about the creative process of Levitt and how his vision truly came to life with Don Jon, without an ounce of compromise.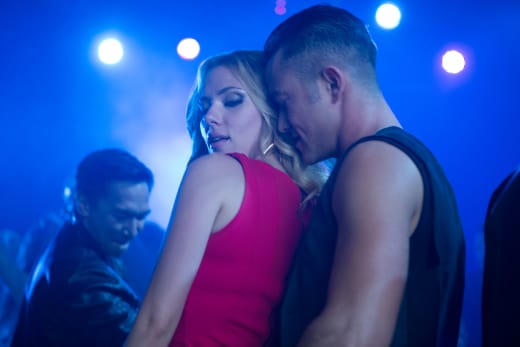 Don Jon's Origin takes viewers on a journey of how Levitt conceived of the incredibly original idea for a film and gives insight not only into his process, but into the filmmaking journey as a whole. Following that up with Joe's Hats is a brilliant stroke of bonus feature brilliance. Levitt has his hands full from penning the screenplay, mounting the production as director and finding a character that is unlike any he's played prior. This bonus feature explores that in a deep and informational manner that is truly fascinating on so many levels.
Given the subject matter of the film, also impressive is the bonus feature Objectified. We don't want to say too much about this one, other than it is an insightful look at people like Don Jon and what they deem fantasy and how it affects reality.
Levitt has a passion project, and it's not just Don Jon. His search for emerging filmmaking talent though his website HitRECord is given the spotlight in a terrific bonus feature. It should serve as inspiration for all those who seek to embody what Levitt has done and create a film that fulfills a lifetime of creative passion with a story that enthralls its audience with humor, heart and hope.