While visiting the Fast and Furious Facebook page, Movie Fanatic couldn't help but notice a new Fast and Furious 7 logo marking the film's newly announced release date of April 10, 2015. In light of the Paul Walker death, production shut down and filmmakers and Universal had to figure out what to do next. They clearly have, although they have not disclosed it, by announcing the pushed back release date.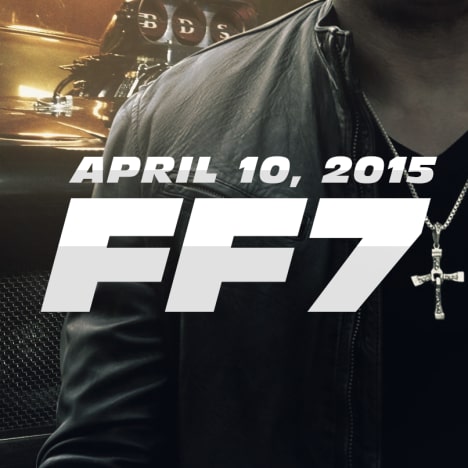 We're guessing that the person at the heart of the Fast and Furious 7 logo is Vin Diesel, with his leather jacket and cross necklace. Given that Vin Diesel has been social media-posting crazy from the Fast and Furious 7 set, that is hardly a surprise.
We know that Jason Statham is our villain, and with that first Fast and Furious 7 scene shown on the Fast and Furious 6 DVD, we also have our motive for the team to go after him!