Soon after Paul Walker died, Universal said that Fast and Furious 7 production would halt. The studio has already sunk $150 million into the project, so the fact that it would completely go away is not to be believed. When Walker perished in that car crash, he had shot about half of his scenes that are set to be in the seventh Fast and Furious movie. There was considerable amount of Walker work still to go.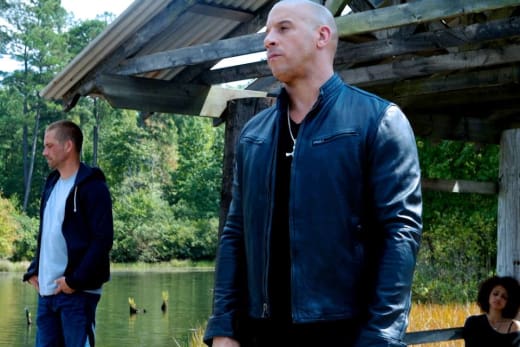 Universal and filmmaker James Wan have been looking over all the footage they have so far of Walker and determining if there is some way to "retire" Walker from the franchise with what has already been shot and re-work the storyline for Fast and Furious 7, and thus Fast and Furious 8, which Universal clearly wants to also make.
Screenwriter Chris Morgan is currently working on revisions to his script to aid in the process of seeing how the storyline can be tweaked to move on without the presence of its star. If that can be done, the cast and crew should be returning to the Fast and Furious 7 set in January to complete the work started months ago.
If there is no way to complete the film that works within the framework of the franchise, it could result in the largest insurance claim in Hollywood studio history as the Fireman's Fund insurance firm would have to shell out the over $150 million to Universal for the "lost " film.
Stay tuned, this story is just in its infancy.