When Movie Fanatic debuted our Top 10 TV shows that should be movies, The Equalizer would have been on the list, but it was already in production! The film, which is now in post-production, has released its first shot of star Denzel Washington as the titular vigilante in Antoine Fuqua's latest. The last time Washington and Fuqua hooked up it resulted in an Oscar for Washington for Training Day!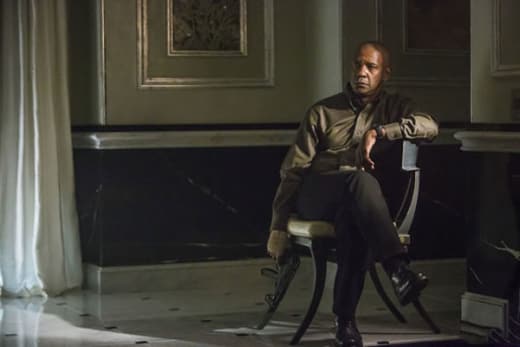 The film is loosely based on the 1980s TV hit that focused on Robert McCall, a former government agent who uses his special brand of skills to help those in need. We always loved his catch phrase: "Got a problem? Need help? Odds against you? Call the Equalizer!"
The Equalizer will also feature Carrie star Chloe Moretz as a teenage prostitute who needs McCall's help, Melissa Leo as one of his helpers and Lord of the Rings star Marton Csokas as a Russian mob enforcer, i.e. our bad guy!
Look for The Equalizer in theaters September 16, 2014.