Forbes has released its top 10 of the most overpaid actors in Hollywood. Adam Sandler tops the list, what with his $15 million per picture deal. His recent releases Jack & Jill and That's My Boy prove Forbes' point. Jack & Jill grossed $150 million, but cost almost $80 million to make, and the amount of money Sony had to shell out to market that film results in a $3.40 return for the studio on every $1 they spend on Sandler.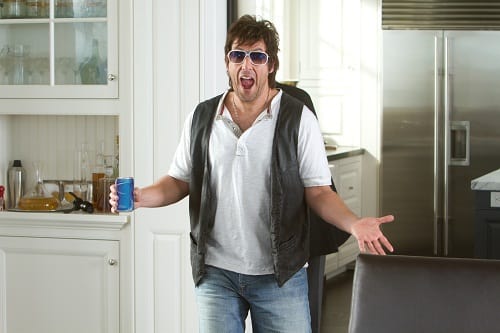 Although Katherine Heigl has not been too busy lately, she too has the problem with a higher salary versus profits and marketing. She comes in second with $3.50 made by the studio for every dollar they spend on her.
There are some surprises on the list this year, such as Denzel Washington and Steve Carell, who is making his first appearance on the list. Given that he appeared in Despicable Me 2, which is on its way to $900 million, this may seem confusing. But, Carell did star in a few smaller movies this year, including The Way Way Back, which could have contributed to his landing on Forbes' list.
Forbes Top 10 Overpaid Actors of 2013
1. Adam Sandler, Returns $3.40 for every $1 paid
2. Katherine Heigl, Returns $3.50 for every $1 paid
3. Reese Witherspoon, Returns $3.90 for every $1 paid
4. Nicolas Cage, Returns $6 for every $1 paid
5. Kevin James, Returns $6.10 for every $1 paid
6. Denzel Washington, Returns $8.30 for every $1 paid
7. Steve Carell, Returns $10 for every $1 paid
8. Jennifer Aniston, Returns $10.60 for every $1 paid
9. Matt Damon, Returns $10.60 for every $1 paid
10. Ryan Reynolds, Returns $10.70 for every $1 paid