Catching Fire had its two-week run atop the box office chart get Frozen in place. The latest Disney animated gem (check out our Frozen review) managed to topple Katniss and her second chapter in The Hunger Games trilogy by banking $31.6 million in its second week of release. The Jennifer Lawrence-starring saga added another $27 million to its haul, bringing its total to an astonishing $336.7 million.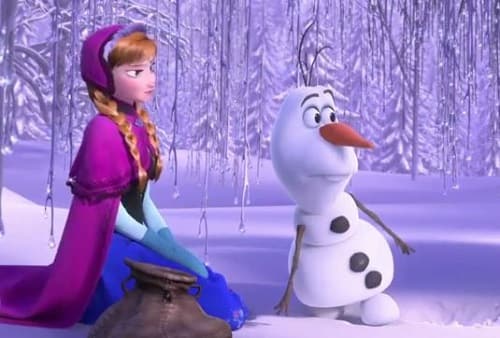 The only true wide new release of the week, the Christian Bale-starring Out of the Furnace, came in third with a $5.3 million debut. Fourth place belonged to the Marvel movie that won't quit, Thor: The Dark World. Chris Hemsworth and his heroic screen alter ego banked $4.7 million, bringing its total to $193.6 million.
Fifth place belonged to another Disney-released film, the Vince Vaughn-starring Delivery Man. The remake of the French-Canadian hit Starbuck earned $3.8 million in its third week of release.
Just like last week's weekend box office top 10, the bottom few spots were inhabited by solidly reviewed, Oscar-buzzing fare with Judi Dench's sure to be nominated performance in Philomena taking ninth with $2.3 million and Matthew McConaughey's Best Actor lock of a turn in Dallas Buyers Club landing in tenth with $1.5 million.
Box office top 10:
1. Frozen, $31.6 million
2. Catching Fire, $27 million
3. Out of the Furnace, $5.3 million
4. Thor: The Dark World, $4.7 million
5. Delivery Man, $3.8 million
6. Homefront, $3.4 million
7. The Book Thief, $2.7 million
8. The Best Man Holiday, $2.7 million
9. Philomena, $2.3 million
10. Dallas Buyers Club, $1.5 million