We've long heard about the sequel to Hot Tub Time Machine, and knew that everyone would return, minus John Cusack. We also know that Adam Scott will play John Cusack's son in Hot Tub Time Machine 2, and he will be joined by Community's Gillian Jacobs (who will be a love interest of his). But, what we didn't know was what on earth the film would be about.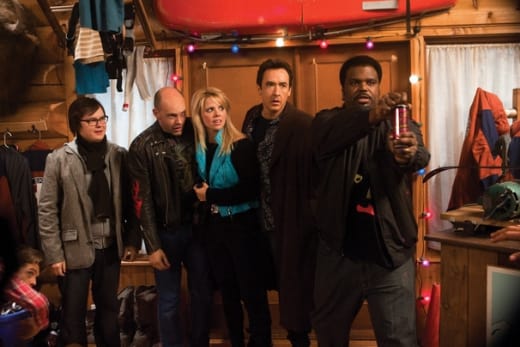 The first film has become a cult classic. It was the story of four guys (Cusack, Craig Robinson, Rob Corddry, Clark Duke), who get in a hot tub and transfer back to the 1980s versions of themselves to relive a raucous weekend that has profound effects on who they will become. It looks like Hot Tub Time Machine 2 will be a go to the future to influence the past type of thing?
MGM and Paramount have released the following in terms of what we can expect from Hot Tub Time Machine 2:
"When Lou (Corddry) finds himself in trouble, Nick (Robinson) and Jacob (Duke) fire up the hot tub time machine in an attempt to get back to the past. But they inadvertently land in the future. Now they have to alter the future in order to save the past… which is really the present."
So, what do you think? Let us know in the comments section below. Oh, and look for Hot Tub Time Machine 2 in theaters "sometime" in 2014.