The final poster for I, Frankenstein is here and it features a very scarred Aaron Eckhart giving us the stare down. Eckhart stars as Frankenstein's monster, who is still kicking it 200 years after his creation. The film takes place in modern day where demons have emerged from the bowels of hell and Eckhart is our only hope of survival.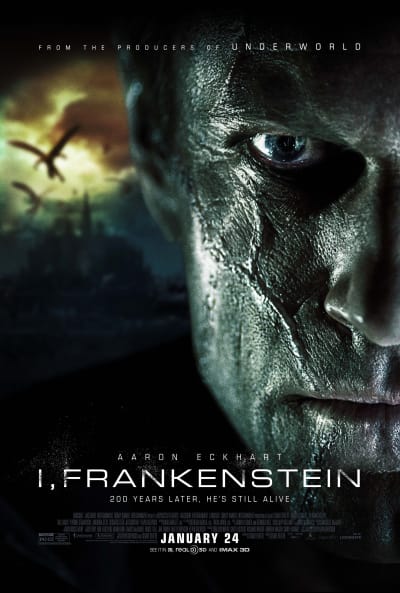 From that first I, Frankenstein trailer, we have to admit this flick looks pretty intriguing. We've long felt that Eckhart was a huge movie star in the making and perhaps this is the movie that launches him into another stratosphere.
I, Frankenstein also stars Bill Nighy, Yvonne Strahovski, Miranda Otto, Jai Courtney and is based on the graphic novel of the same name. Look for it January 24, 2014.