It was kind of surprising that there was a sequel to Kick-Ass, the tongue-and-cheek salute to all things superhero. But, fans had made the film starring Aaron Taylor-Johnson a cult hit, and therefore in hindsight, it should not be a surprise that we have Kick-Ass 2. Now, Kick-Ass 2 has arrived on DVD and Blu-Ray, and for those who missed it in theaters, it is a fantastic chance to witness a worthy follow-up to a fan favorite.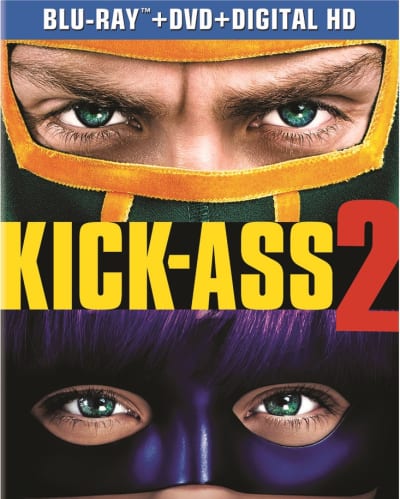 The Kick-Ass 2 trailer introduced us to a world that finds Taylor-Johnson's title character after he has hung up his superhero suit. He has inspired many and they are patrolling the streets. But when Christopher Mintz-Plasse seeks to avenge what Kick-Ass did to his father and becomes the ultimate baddie, aka the Mother(expletive), Hit Girl (Chloe Moretz) must help Kick-Ass get back into fighting shape.
He meets some of those fellow average Joes and Jills who become superheroes, highlighted by Jim Carrey as Colonel Stars and Stripes and Donald Faison as Dr. Gravity, and together they hope to make the city's streets safe again.
If it appears the ante has been upped from the first film, that is because it has been… as we reported in our theatrical Kick-Ass 2 review. It is a fun flick, although Nick Cage's character is sorely missed, and it seems that no one truly steps into his place in the emotional spectrum of the film.
Writer-director Jeff Wadlow was given the chance with the Kick-Ass 2 DVD and Blu-Ray to add in his alternative opening, and give his commentary though it as well. It's fascinating to see another way that Kick-Ass 2 could have opened, although we favor the version that made it to theaters. It is always nice to see what the director had to work with and how he came to the conclusion to run with what we saw in theaters.
Another bonus feature that needs highlighting is An Ass-Kicking Cast. The reason this documentary featurette works so well is it's nice to get insight from the returning cast, such as Taylor-Johnson, Moretz and Mintz-Plasse with the new-to-the-series thoughts from Carrey and Olga Kurkulina.
What set Kick-Ass and now Kick-Ass 2 apart from other action flicks (what are our Top 10 Action Movies of 2013?) is how these are real people who are pretending to be superheroes. They obviously have no special powers, yet attack bad guys with the same verve reserved for those in the DC Comics and Marvel universe. The bonus feature that showcases Wadlow guiding his actors through his outrageous action set pieces and how they were able to fight evil while still staying true to who their characters truly are, is also a highlight.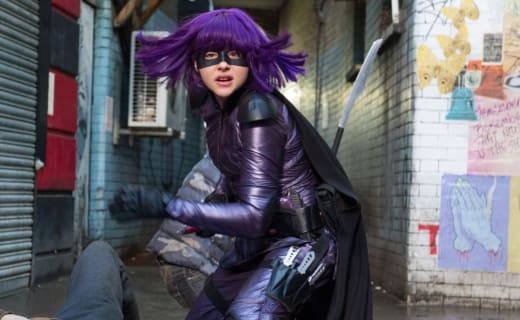 As any good superhero movie does, there is a final confrontation where all bets are off and the Street Rules: Showdown At The Evil Lair shows viewers how the climactic scene in Kick-Ass 2 took over two weeks to shoot. You get a firsthand look at the fight choreography that went into shooting a scene that looks like controlled chaos.
And lastly, given their closeness to the series, the commentary track by Taylor-Johnson, Grace Moretz, Mintz-Plasse, and Wadlow is a terrific way to get inside the magic that is this movie series that has charmed millions.