Martin Scorsese to Retire? Only "Couple" More Films Left
by Joel D Amos at . Updated at . Comments
With Martin Scorsese ready to release The Wolf of Wall Street on Christmas Day, he was speaking to reporters about that film, but also as his role as a jury member at the Marrakech film festival. He admitted what those of us who adore his work had always feared… he may retire sooner than later.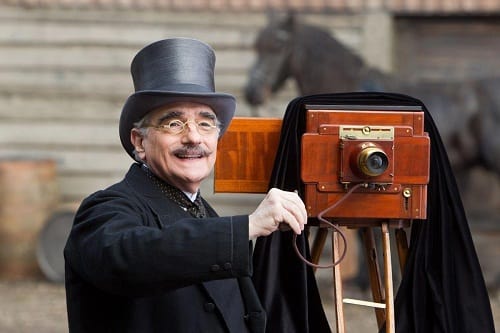 "I have the desire to make many films, but as of now, I'm 71 and there's only a couple more left if I get to make them. I miss the time when I had the desire to experiment and try different kinds of films. I miss that time, but that's done, it's over. There is obligation as you get older, you have family," Scorsese said.
"I've been very lucky in the last 10 years or so to have found projects that combine the desire [and fulfill] the obligation to my family and the financiers."
Part of the reason he has been so inspired of late is his The Wolf of Wall Street star, Leonardo DiCaprio, with whom Scorsese has now made five films -- starting with The Gangs of New York.
"He regenerated my enthusiasm for making films," he said. "As you get older, it gets physically difficult and also the business especially -- the financial issues -- you're responsible for a lot of money. It's all pressure, but can you do it? His enthusiasm and excitement really kept me going, for another five pictures now."
The Wolf of Wall Street landed on the AFI Top 10 of 2013, and although we wish Scorsese well, we selfishly hope that it is merely the beginning of the next great (and long) chapter for the filmmaker.