The poster for Pompeii has exploded on the scene and its tagline says it all: No warning, no escape. That truly fits the fate of the people of Pompeii as a raging volcano would literally leave the community and its residents in ash. Filmmaker Paul W.S. Anderson (Resident Evil movies) has put a human triumph tale and love story at the heart of the tragedy, and in the process he hopes for his latest hit.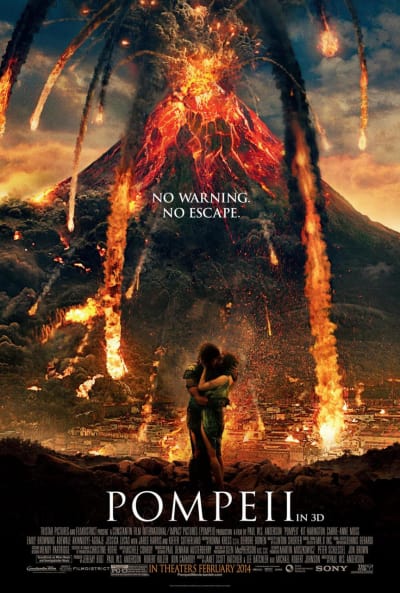 As teased in the Pompeii trailer, Kit Harington is Milo, a slave turned gladiator who falls for the daughter of a local merchant (Emily Browning). Needless to say, that is not a popular romance in this locale!
Pompeii also stars Carrie-Ann Moss, Kiefer Sutherland, Jared Harris, Paz Vega and Adewale Akinnuoye-Agbaje. Look for the film February 21, 2014.