As Riddick gets set to storm the DVD and Blu-Ray shelves January 14, Movie Fanatic is proud to present a chance for one lucky reader to score a copy of the Vin Diesel-starring Blu-Ray.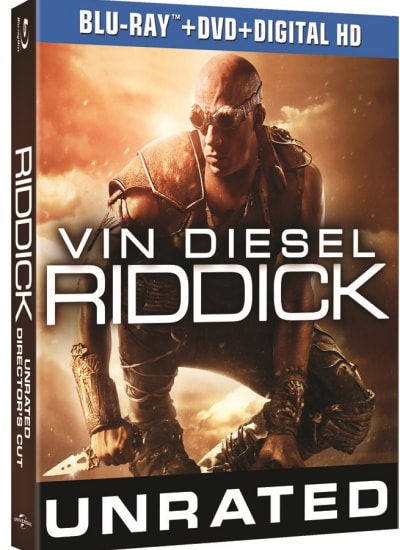 As shown in the Riddick trailer, Diesel returns to the character he originated in Pitch Black, i.e. the most wanted man in the universe. This time out, Riddick is trapped on a sun-drenched planet and he is being pursued by several notorious bounty hunters keen on capturing him for the enormous reward offered for his arrest.
Although Riddick is known for his bad-assery, the series is also known for presenting uber-strong female characters. And as part of the celebration that is the third in the Riddick franchise's arrival on home video, we're saluting the "Riddick Chicks:" The women in the Riddick trilogy are (literally) out of this world. So, what makes them awesome?
Lessons from Fry: Lead by Example
Whether it's leading survivors to safety or teaching Riddick a rather brutal lesson in self-sacrifice, Caroline Fry is the original kick-ass chick with a moral compass to match.
Wise Words from Aereon
Parents have always tried to teach their children that two wrongs don't make a right, but is that always true? Aereon says, "In normal times, evil would be fought with good. But in times like these, well, it should be fought by another kind of evil."
Behind Every Great Man…
Thandie Newton's Dame Vaako was the menace behind the man. As the power-hungry wife of the Necromonger Empire commander Lord Vaako, Dame Vaako got her just desserts in the end, but her scheming and double-crossing made her a force to be reckoned with.
What's in a Name?
Kyra, also known as Jack B. Badd, is one of the baddest chicks in the trilogy. She's down for some serious revenge and she doesn't care who knows it. With a nickname like that, what could you possibly expect?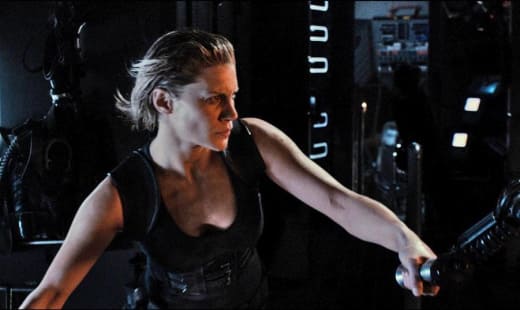 Don't Call Me Doll!
Looks may be deceiving with gorgeous Bounty Hunter Dahl (Katee Sackhoff). While she's clearly a looker, this knock-out can easily knock you out. Couple sniper skills with a hefty right hook and you have a woman who can even put Riddick in his place.
Use the widget below to enter on Facebook or Twitter. There are three unique ways to enter, and by entering all three ways you can increase your chance at winning! And enter now as our contest ends January 14.