Star Trek Into Darkness: J.J. Abrams Regrets Not Revealing Khan Sooner
by Joel D Amos at . Updated at . Comments
J.J. Abrams is busy with Star Wars: Episode VII and has passed on the directing duties to someone else for Star Trek 3. But, it doesn't mean he hasn't stopped thinking about the franchise he re-booted with Star Trek. In that vein, he has been thinking about the backlash to the Benedict Cumberbatch as Khan reveal, and with the power of hindsight, thinks that that fact should have been more clear up front, rather than having audiences discover it while watching the actual film.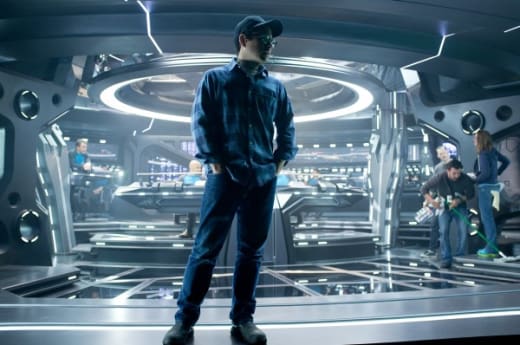 "The truth is I think it probably would have been smarter just to say upfront 'This is who it is.' It was only trying to preserve the fun of it, and it might have given more time to acclimate and accept that's what the thing was," Abrams said to MTV News.
Abrams said it was a studio decision and that Paramount had felt that revealing that Cumberbatch was Khan would have alienated non-Star Trek fans who might then have resisted seeing the film. "The truth is because it was so important to the studio that we not angle this thing for existing fans," Abrams said.
"If we said it was Khan, it would feel like you've really got to know what Star Trek is about to see this movie. That would have been limiting. I can understand their argument to try to keep that quiet, but I do wonder if it would have seemed a little bit less like an attempt at deception if we had just come out with it."
Rumors have been flying that Attack the Block director Joe Cornish will be the guy who picks up the Star Trek reins from Abrams. If that is the case, the man who got this franchise going once again could not be more thrilled.
"I don't know if Joe Cornish is the guy. My guess is that's up in the air. I adore him and love him and can't wait to see what he does next," Abrams admitted. "Hopefully it will be Star Trek. Whatever it is, he's brilliant. Attack the Block was one of my favorite movies of the year when it came out."