The Adventures of Tintin Sequel is Coming: Peter Jackson to Direct
by Joel D Amos at . Updated at . Comments
The deal when Peter Jackson and Steven Spielberg teamed up to make The Adventures of Tintin was that Spielberg would helm the first film while Jackson would produce, and Jackson would direct the second with Spielberg producing.
Well, we got that first film in 2011, and it made an impressive $373.9 million... and we're still waiting on that sequel. While promoting The Hobbit: The Desolation of Smaug, Jackson let it be known that he will indeed hold up his end of the bargain.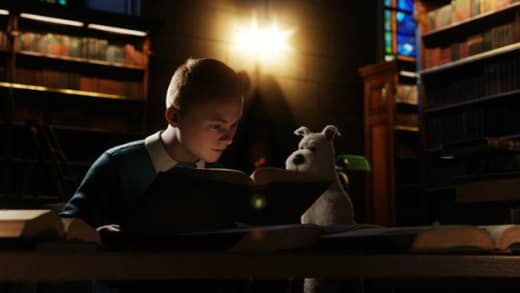 The thing is, Jackson still has one more Hobbit movie to get out, The Hobbit: There and Back Again, and it sounds like when that clears… he's all about Tintin.
"As soon as I'm free of The Hobbit, I'll be going back into doing Tintin," Jackson said.
"It was held up by The Hobbit, but we have every intention of doing another Tintin movie, and it's just waiting on me to be done with these Hobbit movies."
We're betting Jackson will be filming some sort of version of Tintin based on the books Seven Crystal Balls and Prisoners of the Sun. Look for a 2016 release date, at the earliest.