The Amazing Spider-Man: Is Andrew Garfield Hanging Up His Web?
by Joel D Amos at . Updated at . Comments
Andrew Garfield dazzled us in the first The Amazing Spider-Man 2 trailer and fans have embraced his turn as Peter Parker and his heroic alter ego Spider-Man, even with the love people had for Tobey Maguire from his run as the webbed wonder. So, when Sony announced that they had green lit both The Amazing Spider-Man 3 and The Amazing Spider-Man 4, complete with release dates, fans of the series were thrilled they would get three more pictures with Garfield wielding his web.
Not so fast, says Garfield.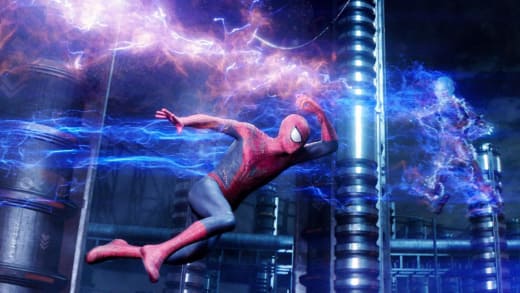 "I'm under contract for another one after this," Garfield told Yahoo. "As far as the fourth one? That's not anything to do with me."
Wait, what?!
Looks like he is like most actors who do not want to play a character more than a few times and perhaps he feels that three times is enough to anchor a superhero franchise. Does that mean someone else will pick up the suit, or will the series go in another direction? After all, Sony announced the Spider-Man world would expand. Does that mean… without Spidey? That is not likely!
"I think what we've done here is we've established a world," Garfield said. "And now we get to really play inside that world."
Garfield also addressed the first film, The Amazing Spider-Man, and how it may not have pleased everyone, but it served its purpose in the long term film mythology set forth by director Marc Webb.
"I think there was something missing in the first one because our focus wasn't on character as much. We were trying to keep a number of plates spinning in the air," Garfield admitted.
"How can we reintroduce the character? How do we not upset this guy or this guy? That was a tough wasteland we had to move through. Now we could say, 'Who is this guy? How can we best serve Spider-Man?'"