What better way to celebrate the release of The Family on DVD and Blu-Ray than to sit down for dinner with a former member of "The Family" and talk mob movies? Ronnie Lorenzo, a former member of the Bonanno crime family, met us at (surprise!) the Italian restaurant Matteo's in Los Angeles, and we had to start with getting his insight into why The Family star Robert De Niro is so uncanny in his ability to play crime family members.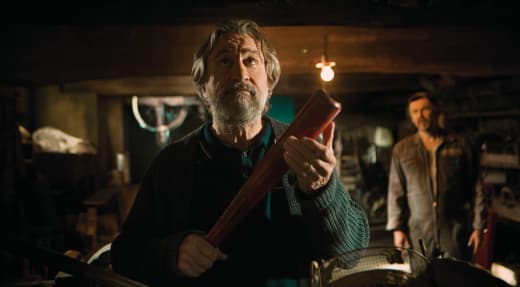 "He grew up in our neighborhoods. Bobby's been around us. He's from New York and downtown. He would know it. Mean Streets is pretty much how we grew up. That's my neighborhood," Lorenzo said of their shared New York City streets upbringing. And he told us he knew De Niro and famed director Martin Scorsese (The Wolf of Wall Street) from back in the day.
"I knew Marty (Scorsese) when he was a kid. I didn't know him well. De Niro hung out with us when I was a kid and he was a little older than I was. He was from Fourteenth Street. He was known as 'Bobby Fourteenth Street' or 'Bobby Irish,'" he said and we laughed. "He's still friends with a couple of my friends back then."
Lorenzo is currently working as a consultant for Hollywood movies and TV shows in the mob genre, and to break bread and enjoy pasta with him and get his take on the entity that is the mob movie… was priceless.
It would hardly surprise, but Lorenzo is a huge fan of mob movies and admitted that there is no one like the legendary The Family star who nails it quite like he does. "De Niro really has it down," he said.
When it comes to The Family, Lorenzo found it highly entertaining -- although he cannot watch a gangster movie without wanting to add his two cents. Most films, like The Family, are pure entertainment and Lorenzo keenly knows that.
"Not at all," he said when asked if The Family felt true to life. "It shouldn't be since it's not a documentary. I pick out a lot of things that other people don't look at it. They sent six guys to kill one guy. I mean they came with six guys with rocket launchers," he said with a laugh. "God knows how many guns and rifles. How did they even get all that into France?"
Lorenzo does have a few favorite mob movies, and one of his favorites is our personal fave as well. "Goodfellas is probably the most realistic mob movie in that way. The people I've known and the characters they've portrayed were pretty good. Robert De Niro played a character named Jimmy Conway, but in real life it was Jimmy Burke. De Niro really had him spot-on too. He was a great guy and an Irish guy. Because of that, he held the respect of every made man," Lorenzo said. "For reality, Goodfellas is real. It's as real as it gets."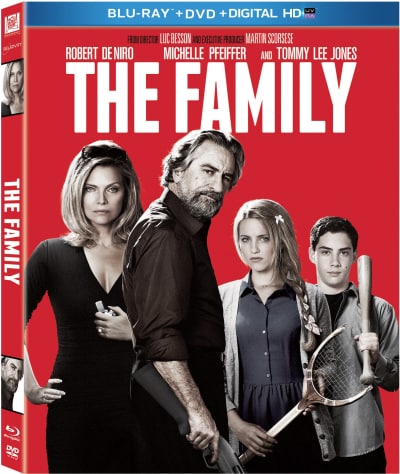 One aspect of The Family that hit Lorenzo as especially sincere was how De Niro would do anything for his titular unit, with his wife played by Michelle Pfeiffer and kids Dianna Agron and John D'Leo.
"From what I know, any respectful father will completely separate his family members from the business. You don't want them to get involved with the FBI and all that stuff," he said. "The FBI will use that as a hammer. If you get your wife involved in something, they will use that as a hammer against you."
There's a terrific bonus feature on The Family DVD and Blu-Ray that celebrates all the wonderful ways that De Niro uses the "F" word. Lorenzo says that is spot-on!
"Through my life, it's pretty much like that," he said and laughed. "A lot of the street guys I've been around don't like those guys who curse. But, when men get together, they curse. I'm sure when women get together and with us not around, they curse. A lot of these movies are spot-on."