The Hobbit The Desolation of Smaug Decimates Competition: Weekend Box Office Report
by Joel D Amos at . Updated at . Comments
The Hobbit: The Desolation of Smaug may have torched the box office competition this past weekend, but it didn't quite start the fire that studio honchos had hoped. The first film in the series, The Hobbit: An Unexpected Journey, debuted on the same weekend a year ago and set a December record in the process, earning $84.6 million in its opening weekend. The Hobbit: The Desolation of Smaug banked $73.7 million in its debut weekend.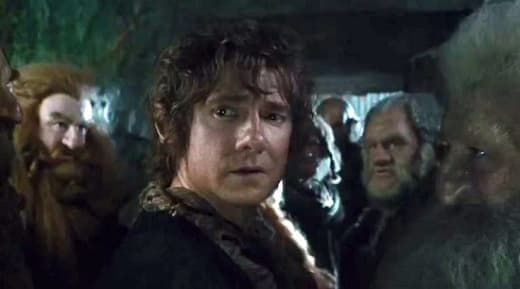 That's still a lot of Middle Earth coin which lands the film in the top five December openings of all time. There was horrible winter weather across much of the country, which could easily explain the lower numbers. Given that critics have loved the film, much more than the first (check out our The Hobbit: The Desolation of Smaug review), and audiences that saw the film this past weekend gave it a rare "A" on CinemaScore, look for this Hobbit to have some serious legs throughout the rest of the month.
Frozen continued its blockbuster run by adding another $22.2 million, bringing its three-week cume to $164.4 million.
The other new movie debuting this week, Tyler Perry's A Madea Christmas, did incredibly well and landed in third. The latest comedy with the Perry character Madea at the center took in $16 million in its debut week.
Fourth place belonged to a former number one, Catching Fire. The Jennifer Lawrence-starring second chapter of The Hunger Games trilogy sold $13.2 million worth of tickets, bringing its total to $357 million. Yeah, that.
Closing out the top five was Thor: The Dark World. Chris Hemsworth's heroic alter ego scored $2.7 million, taking its total to just shy of $200 million.
Box office top 10:
1. The Hobbit: The Desolation of Smaug, $73.7 million
2. Frozen, $22.2 million
3. A Madea Christmas, $16 million
4. Catching Fire, $13.2 million
5. Thor: The Dark World, $2.7 million
6. Out of the Furnace, $2.3 million
7. Delivery Man, $1.9 million
8. Philomena, $1.8 million
9. The Book Thief, $1.7 million
10. Homefront, $1.6 million