The Hobbit The Desolation of Smaug Three-Peats: Weekend Box Office Report
by Joel D Amos at . Updated at . Comments
Despite an onslaught of competition from a slew of new movies, The Hobbit: The Desolation of Smaug and Frozen finished one-two at the box office this past weekend. The weekend box office was a busy one, as is expected for the weekend between Christmas and New Year's. The second The Hobbit movie banked $29.9 million to come in first for the third week in a row, while Disney's Frozen took in $28.8 million for second place.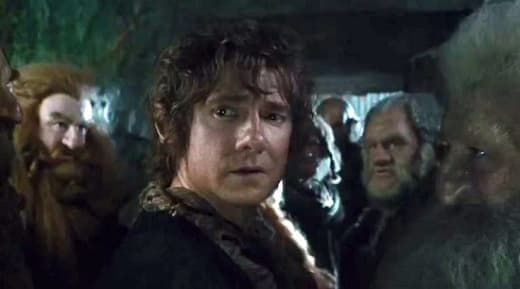 That brings the total earnings of The Hobbit: The Desolation of Smaug to $190.3 million, with Frozen scoring an impressive cumulative box office gross of $248.3 million.
Third place belonged to the movie that has already given us some amazing Anchorman 2 quotes. The Will Ferrell-starring sequel sold another $20.2 million worth of tickets, bringing its total to $83.6 million. Fourth place found American Hustle with $19.6 million and Leonardo DiCaprio and Martin Scorsese's fifth collaboration, The Wolf of Wall Street, closed out the top five with $18.5 million.
There are two other new movies in the box office top 10: Ben Stiller's The Secret Life of Walter Mitty finished in seventh place with $13 million and Keanu Reeves' 47 Ronin had to be disappointed with its ninth place finish and $9.9 million.
Box office top 10:
1. The Hobbit: The Desolation of Smaug, $29.9 million
2. Frozen, $28.8 million
3. Anchorman 2, $20.2 million
4. American Hustle, $19.6 million
5. The Wolf of Wall Street, $18.5 million
6. Saving Mr. Banks, $14 million
7. Secret Life of Walter Mitty, $13 million
8. Catching Fire, $10.2 million
9. 47 Ronin, $9.9 million
10. A Madea Christmas, $7.4 million