The Invisible Woman Exclusive: Ralph Fiennes Explores Charles Dickens
by Joel D Amos at . Updated at . Comments
Ralph Fiennes knew he wanted to star as Charles Dickens in The Invisible Woman before he decided to direct. But, it was the veil-being-removed-from-history aspect of the story that compelled him to the director's chair.
"The thing about this story is the idea that there's this woman… who was in truth the mistress of Dickens," Fiennes said to Movie Fanatic in our exclusive video interview. "Here is this man that we think is someone who writes these good, long yarns with a clear moral center and here he is with his heart being turned inside out at the age of 45 by an 18-year-old young actress."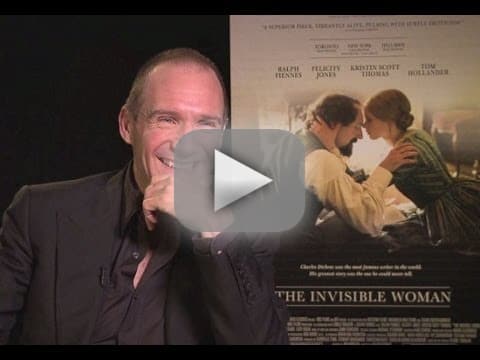 Doing countless hours of research on the man that history tells us we know, we wondered what it was about the iconic author that surprised Fiennes the most.
"His ferocious energy, his manic work ethic," Fiennes admitted. "He was not only writing his books, he was entertaining. He's a very contradictory man."
The Invisible Woman hits theaters December 25 and features an uncanny portrayal of Dickens' mistress Nelly by Felicity Jones (soon to be seen in The Amazing Spider-Man 2).