The Legend of Hercules Full Trailer: Kellan Lutz Goes Gladiator
by Joel D Amos at . Updated at . Comments
The full-length trailer for The Legend of Hercules has landed and it features Kellan Lutz as the titular hero in what is truly an origins story. We recently spoke with Lutz for an exclusive interview (coming soon!) and he admitted that this was a dream role. While some kids pretended to be superheroes as a kid, he pretended to be Hercules.
Hercules features Lutz as a young Hercules, who does not yet know who he is, or what he is destined for. His mother is dead, and his father has nothing but disdain for him. Well yeah, he's the son of Zeus!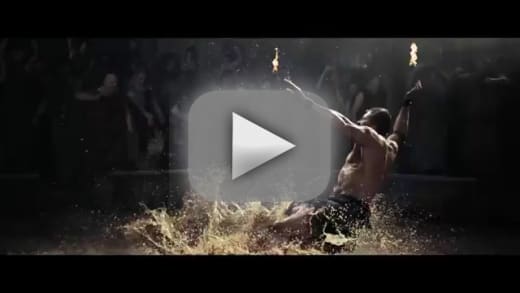 We appreciate how this particular trailer has included scenes where Lutz has to fight like a gladiator. As can be seen from that first The Legend of Hercules trailer, he is enslaved, and this latest teaser shows the only way to win his freedom is to fight.
The Legend of Hercules lands in theaters January 10, 2014.