Leslie Nielsen will always be remembered for a lifetime of work, but is probably most known for his role as Detective Frank Drebin in The Naked Gun series. Now, Ed Helms (We're the Millers) will have a lot to live up to as it was announced that The Naked Gun will be getting the reboot treatment and a new incarnation will be coming at audiences soon.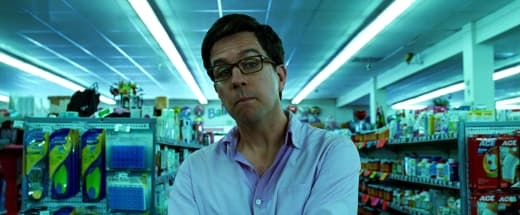 Although, given who will be creating the new franchise, we are intrigued and encouraged. Reno 911 creators Thomas Lennon and Ben Garant have been hired to write the screenplay, and if you have seen their TV show that launched their careers, you know that they have the potential to hit this out of the park. Lennon and Garant also wrote the screenplay for the Night at the Museum movies.
More on this reboot as news arises.