The Secret Life of Walter Mitty Six-Minute Trailer: Ben Stiller Makes an Epic
by Joel D Amos at . Updated at . Comments
We were invited to a super early screening of The Secret Life of Walter Mitty and although we cannot say too much until closer to the film's December 25 release date, we could not be more thrilled that 20th Century Fox has released a six-minute trailer for the film. Ben Stiller stars and directs the movie that is epic in scope, feel and power. And now viewers can check out exactly what we mean with the latest teaser.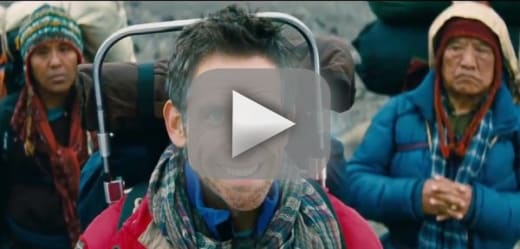 The Secret Life of Walter Mitty is based on the classic story by James Thurber, that was made into a fantastic film in the 1940s starring Danny Kaye.
Stiller is not only impeccably cast in the lead role, but also as helmer as he has crafted a visual marvel that is as life affirming as it is jaw-dropping in its reach -- teased in The Secret Life of Walter Mitty trailer. 
Stiller's Mitty crosses the globe in search of a lost print by Sean Penn's photographer that is needed for the cover of what will be Life Magazine's final print issue.
Kristen Wiig also stars, as do Shirley MacLaine, Adam Scott and Kathryn Hahn.