Top 10 Highest Grossing Movies of 2013: Who Finished First?
by Joel D Amos at . Updated at . Comments
As the movie year 2013 comes to a close, we've got the top 10 highest grossing movies of the year. Although what is number one is not a shock, some of the films that fill out the top 10 box office winners should surprise.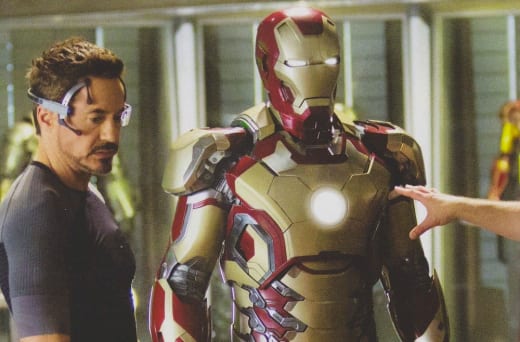 Iron Man 3 easily won the year, banking $409 million. However, it made quite a bit less than Marvel's previous film, The Avengers, which was 2012's highest grossing film with $623 million. Second place belonged to the sequel to The Hunger Games, Catching Fire. The continuation of the adventures of Katniss Everdeen scored $371.7 million and it too was less than the studio's previous release. The Hunger Games came in third in 2012 with $408 million.
A surprise lands in third place with Despicable Me 2. The animated sequel starring Steve Carell and those scene-stealing minions took in $367.5 million, making it the highest grossing animated movie (and comedy) of 2013.
Fourth place belonged to another superhero, the rebirth of Superman in Zack Snyder's Man of Steel. While the world awaits its sequel, Batman vs. Superman, Warner Bros. has to be more than pleased with Man of Steel's $291 million 2013 gross.
Closing out the top five was Pixar-Disney's Monsters, Inc. sequel, Monsters University. The story of how Mike (Billy Crystal) met Sully (John Goodman) made $268.5 million. It was certainly a blockbuster, but it too made less than the first film that scored $289.9 million.
The rest of the top 10 is highlighted by Gravity (which landed atop our Top 10 Movies of 2013) and its $253.6 million, Fast and Furious 6 ($253.6 million) and the prequel Oz The Great and Powerful in eighth place with $234.9 million.
A film that people thought would tank given its pre-release reshoots and behind-the-scenes drama, World War Z, closes out the top 10 in tenth place with an impressive $202.4 million… which surely is why World War Z 2 is currently in pre-production.
2013 Box Office Top 10:
1. Iron Man 3, $409 million
2. The Hunger Games: Catching Fire, $371.7 million
3. Despicable Me 2, $367.5 million
4. Man of Steel, $291 million
5. Monsters University, $268.5 million
6. Gravity, $253.6 million
7. Fast and Furious 6, $238.7 million
8. Oz The Great and Powerful, $234.9 million
9. Star Trek Into Darkness, $228.8 million
10. World War Z, $202.4 million