Several members of the Fast and Furious family have reacted to the news that Paul Walker died. But one who remained silent thus far was Vin Diesel. Last night, the man who was quite close with Walker since the pair busted out together in the 2001 film, took to his social media pages and posted an endearing photo and a quote and even visited the crash site in a newly released video (below).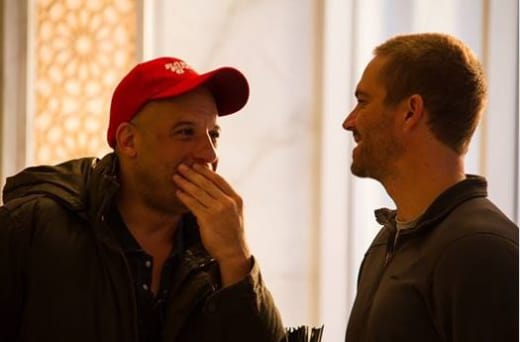 Here's what Diesel said:
"To live in the hearts we leave behind, is not to die," Thomas Campbell. Pablo, I wish you could see the world right now... and the profound impact, your full life has had on it, on Us... on me... I will always love you Brian, as the brother you were... on and off screen.
Diesel also visited the crash site where he addressed the throngs of adoring fans and captured in words what Walker's millions of fans felt.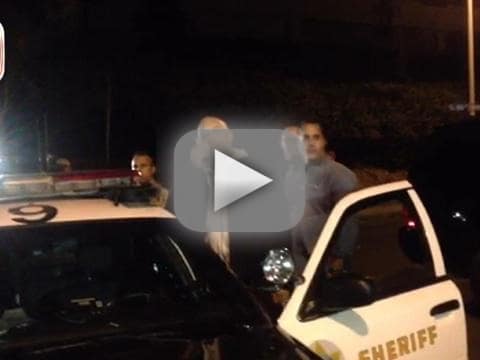 Fellow Fast and Furious 7 cast members have also taken to social media and here's what they had to say:
Tyrese: My heart is hurting so bad no one can make me believe this is real Father God I pray that you send clarity over this cause I just don't understand My heart hurts it's broken no one can convince me that this is real.... Prayer warriors please pray real hard for his only child, his daughter and family... #HeartOfAnAngel13YrsFamilyForeverWeJustCelebreatedYour40thBirthday..... My God... My God... I can't believe I'm writing this
Ludacris: Your humble spirit was felt from the start, wherever you blessed your presence you always left a mark, we were like brothers & our birthdays are only 1 day apart, now You will forever hold a place in all of our hearts@paulwalker legacy will live on forever. R.I.P.
The Rock: All my strength, love & faith to the Walker family during this heartbreaking time. We find our strength.. in his light. Love you brother.
And be sure to check out what was one of the actor's final appearances in our Paul Walker exclusive interview.