The last weekend movie preview of 2013 is going out with a huge bang! There are more new movies arriving this week than at any other time of the year! We've got Leonardo DiCaprio and Martin Scorsese's fifth collaboration, The Wolf of Wall Street, Robert De Niro battling Sylvester Stallone in Grudge Match, Ben Stiller acting and directing in The Secret Life of Walter Mitty and the all-star cast that is the stage-to-screen effort August: Osage County. 
Oh, and Ralph Fiennes stars and directs a film, like Stiller, with the untold story of Charles Dickens' mistress in The Invisible Woman. Also, Keanu Reeves returns to martial arts with the samurai action fest 47 Ronin.
The Wolf of Wall Street: DiCaprio and Scorsese do it again in telling the devilish true story of Wall Street impresario Jordan Belfort. DiCaprio delivers the performance of his life while Jonah Hill sizzles as Belfort's right-hand man in a role that is unlike any he's ever done before. In our The Wolf of Wall Street review, Movie Fanatic could not praise enough this powerhouse. Yes, it clocks in at under three hours, but by the time the credits roll, we wanted more. The people that Scorsese portrays in his latest film may seem like they're being celebrated for ripping people off. But, that would be just a skimming the surface reaction. In fact, Scorsese and DiCaprio have delivered a scathing portrait of greed in modern America.
Grudge Match: Stallone and De Niro have played boxers before, which is largely why Grudge Match works. It plays on our nostalgia, all while telling a story that is surprisingly heartfelt for a tale of two aged boxers getting back in the ring for a revenge match. The two titanic actors bring their A-game, and at the same time, have an utter blast playing these two Pittsburgh-bred brawlers who each want a second chance at greatness for the most unique of reasons. The Movie Fanatic Grudge Match review explores this lightweight champion much more. 
The Secret Life of Walter Mitty: Stiller astounds in his role as director and star of The Secret Life of Walter Mitty. Stiller plays a man who is so unhappy in his own life he routinely escapes into daydreams so real they come alive for the audience. His Life magazine photo editor character is responsible for publishing Sean Penn's triumphant final issue shot, but there's a problem. He's lost it... or perhaps he never got it. With his livelihood on the line, and his pride, for that matter, Mitty embarks on a real life journey that will exceed his wildest daydreams. The Secret Life of Walter Mitty review also salutes the score that will have you searching for the soundtrack immediately upon leaving the theater! 
47 Ronin: Reeves returns to a martial arts-based story, the kind that made him a superstar with The Matrix. Reeves is a "half-breed" living in mid-1800s Japan. He is adopted by a royal family, but kept at a distance from the affairs of the principality and the village as a whole. When an evil witch casts her spell on a rival royal, they orchestrate a wicked takeover of Reeves' home village that features the banishment of their 47 samurai protective detail. Thus, they become the 47 Ronin. Reeves rivets as the character who says much with little, as reported in our 47 Ronin review. 
August Osage County: A superstar cast, including Streep, Roberts, Sam Shepard, Chris Cooper, Juliette Lewis and Benedict Cumberbatch, brings the award-winning play of the same name to life on the silver screen. The acting is beyond awesome, although it can't save the film from being hard to watch for more reasons than the fact that this family is just so mean to each other! For more, check out our August: Osage County review.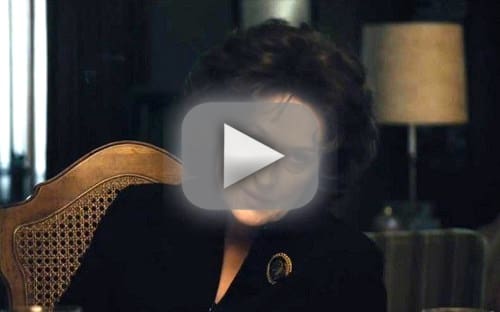 The Invisible Woman: Fiennes stars as Dickens in a little known story of a torrid affair he had with an eighteen-year-old actress, played with power by Felicity Jones. The film sheds a light on many aspects of Dickens' life that aren't common knowledge, and for that it is supremely fascinating. The problem is the film suffers with pacing, explored in our The Invisible Woman review, although it doesn't drag it down too much.