X-Men: Apocalypse Will Focus on X-Men: First Class Characters
by Joel D Amos at . Updated at . Comments
Bryan Singer recently announced that the title to the follow-up to X-Men: Days of Future Past would be called X-Men: Apocalypse. Now, we know that Singer's first back-to-back X-Men experience since he did X-Men and X-Men 2 will veer away from the cross-melding of X-Men worlds and focus solely on the James McAvoy-Michael Fassbender-led cast of X-Men: First Class.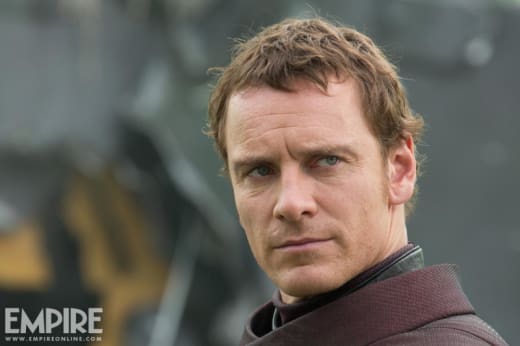 Although that X-Men: Days of Future Past trailer still kills us every time we watch it, it's nice to hear that Singer is focusing on his young charges, and the story potential for them is immense. Plus, there is something especially powerful and unique about the take on two iconic characters, Fassbender's Magneto and McAvoy's Professor X.
Apparently, Singer agrees and told Vulture that "the new film is intended to focus strictly on the younger McAvoy-Fassbender cast."
And Movie Fanatic believes that from all things we can tell, X-Men: Days of Future Past (opening May 23, 2014) will end on a cliffhanger, and X-Men: Apocalypse (opening on May 27, 2016) will pick it up from there.