Although X-Men: Days of Future Past is not set to appear in theaters until May 23, 2014, director Bryan Singer has revealed the title and release date for its follow-up. Look for what he is calling X-Men: Apocalypse in theaters May 27, 2016.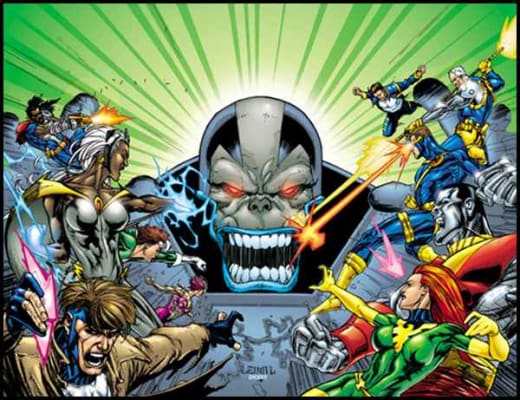 Apocalypse is not simply a description of what could happen to the X-Men world in the next film, but as fans know, it is the name of a character who made his debut in X-Factor #6. He is the first mutant ever recorded and was born En Sabah Nur in Egypt. He, like Magneto in later years, believes in the need for mutants to take their rightful place as the most powerful souls on Earth. He embodied the phrase: Survival of the fittest.
As we previously reported, Alice in Wonderland 2 is arriving… on the same date as X-Men: Apocalypse! That's quite a weekend, even if it's two-and-a-half years away!