Our favorite non-high school students are moving on to college in 22 Jump Street. After successfully going undercover in 21 Jump Street, Channing Tatum and Jonah Hill are back in action, as teased in that awesome 22 Jump Street trailer. And now we've got our first poster!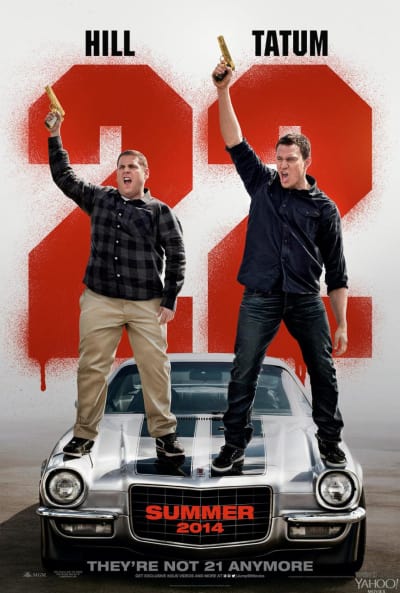 Don't you just love how it features the two of them in a scene that is reminiscent of their inappropriate (but hilarious) display in a public park from the first movie? Remember that scene? Check it out again... and watch 21 Jump Street online!
22 Jump Street hits theaters June 13 and also features the return of Ice Cube (currently killing it in Ride Along)!
Do you love movie posters? Then click through below and see what Movie Fanatic believes are 15 of the absolute best!