A Haunted House 2 Poster: It'll Scare the Number Two Out of You!
by Joel D Amos at . Updated at . Comments
The makers of A Haunted House, if nothing else, proved with the release of the first film that they have a unique sense of humor. With the arrival of the A Haunted House 2 trailer, Marlon Wayans and his merry band of pranksters show that they are at it again.
The film has released its first poster keeping their brand of comedy moving forward, as evidenced by the film's tagline in the first one-sheet: It'll Scare the #2 out of you! Love the play on words with "#2" and the sequel and its obvious parallels to a certain bodily function.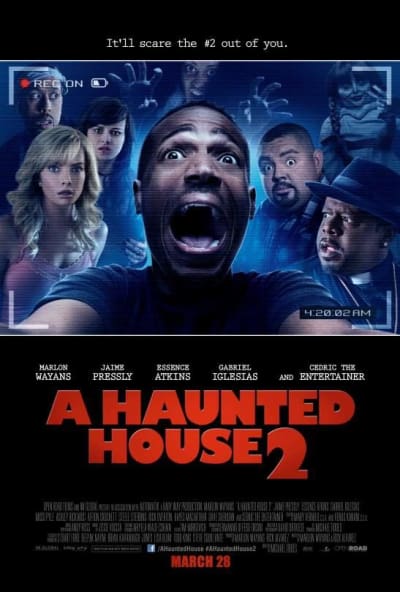 A Haunted House 2 also stars Jaime Pressly, Essence Atkins, Gabriel Iglesias and Cedric the Entertainer as one of the most hilarious exorcists we've ever seen on film.
Look for the horror parody March 28.