A Million Ways to Die in the West: First Photo of Seth MacFarlane's Comedy-Western
by Joel D Amos at . Comments
The first photo from Seth MacFarlane's follow-up to Ted has landed. Universal Pictures has released the still from A Million Ways to Die in the West that features stars Neil Patrick Harris, Amanda Seyfried, Charlize Theron and writer-director-producer MacFarlane.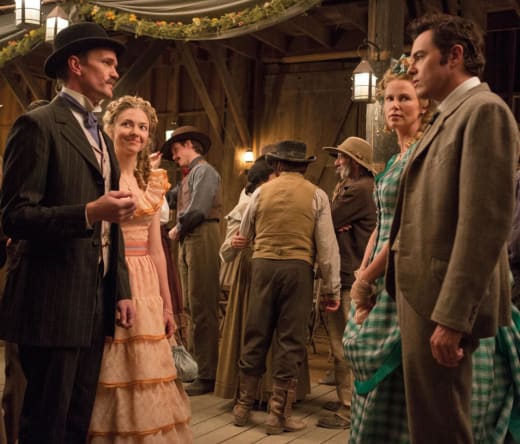 MacFarlane plays a sheep herder named Albert who when challenged to a gun fight, backs out. Feeling that his move lacks courage, his girlfriend leaves him.
Soon after, a mysterious woman rides into town (Theron) and takes a liking to the sheep herder. She instills in him some much needed confidence as the two fall in love. That inner strength will come in handy when her husband arrives and demands justice in the form of a mano-a-mano duel with Albert for stealing his wife.
A Million Ways to Die in the West arrives May 30 and also stars Liam Neeson, Sarah Silverman and Giovanni Ribisi.