Avatar star Zoe Saldana was not surprised that James Cameron wanted to do three Avatar movies to follow up his most profitable film of all time. Well, when the studio says clear your schedule, you probably get an idea that epic is too tame of a word to describe the Avatar follow-up.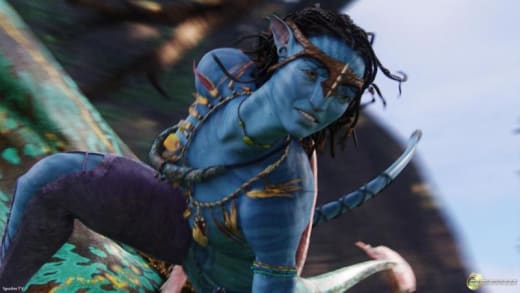 "I knew. I knew for a while," Saldana said to MTV. "Then it was confirmed last fall when they approached us, already telling us these are the dates, lock yourself, we would like you to start getting ready around this time."
When it comes to the story, Saldana has seen the script and it appears it is something truly special. She was also quite taken with the set that has been built.
"I went down to the studio that they've been setting up for the past three years. It was wonderful," she said. "Jim took us and gave us a tour of all the reference pictures, telling us the stories. I haven't been able to read the scripts. They're still working on them. We kind of get choked up. [Cameron] gets emotional telling us about the story. I get emotional hearing about it, so I'm looking forward to it."