Avengers Age of Ultron: Kevin Feige Dishes How They Picked Villain & Title
by Joel D Amos at . Updated at . Comments
Kevin Feige has overseen the Marvel movie universe, and it could be argued that if Hollywood executives could qualify for an MVP-type award, he would be the front runner. From introducing the world to his league of heroes with Iron Man, Captain America and Thor, he set his studio up for the third highest grossing film of all time, The Avengers. Feige and director Joss Whedon settled on a villain when they announced the name of The Avengers sequel at Comic-Con, Avengers: Age of Ultron.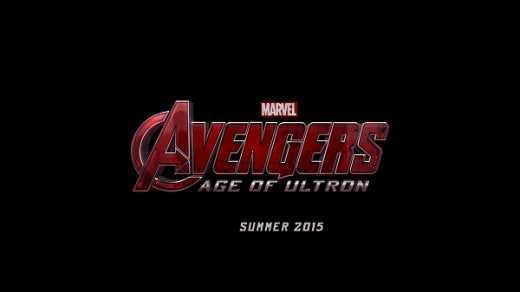 Speaking with SFX magazine, he explained how it came to be. "We didn't want to merely have a '2′ after Avengers so we wanted to give it a subtitle. We have various things that we were looking at and Age of Ultron -- which just happened to be the name of a comic book series as well -- was our favorite," Feige said.
Turns out he had been looking at James Spader for some part in the Marvel universe and fate reared its head and a match made in heaven was achieved. "I first met James Spader two or three years ago. I thought it would be great to have him in our universe and we finally found the right role with Joss's version of Ultron."
Feige also addressed what some may feel is a crowding of the world in Avengers: Age of Ultron. With the addition of Aaron Taylor Johnson as Quicksilver and Elizabeth Olsen as Scarlet Witch, things will have a different feel the second time around. Plus, you toss in the addition of the Falcon from Captain America: The Winter Soldier and you have to wonder if the Anthony Mackie character will also appear in The Avengers sequel.
The thing is with Feige and his leadership and creative prowess, everything is done with a larger picture in mind. "It's always a balance with any movie, not to overwhelm it with too many story elements. Certainly when it comes to comic book movies, you can fall into the trap of having too many villains and in the case of team-based movies, having too many heroes," Feige admitted.
"But what Joss has in mind to bring those characters into the story happens in a very natural fashion over the course of the story. It's also the tradition of the Avengers to switch up the roster every now and again and to have new characters coming in. It's just part of the fun, but we wouldn't have included them if it had just been a case of 'Oh, we want two new figures, two new costumes.' It very much flows with the story that Joss is creating."
Avengers: Age of Ultron will start shooting in March at Pinewood Studios, outside of London. Look for it in 2015.